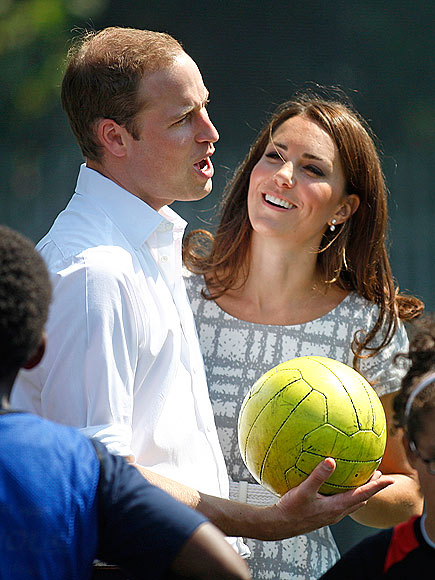 SOCCER STUD
The British royals are getting geared up for the
Olympics
without even breaking a sweat! As his adoring
wife
looks on,
Prince William
passes on a few words to kids on the soccer field during a stop by London's Bacon School Thursday to launch Coach Core, a fitness initiative to provide training to young athletes looking to become future coaches.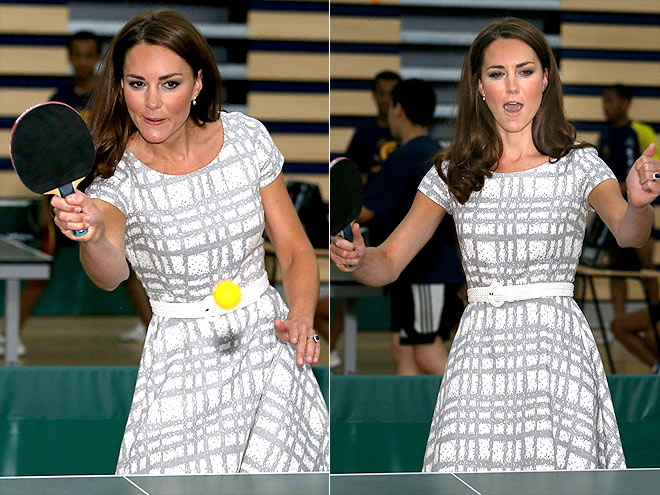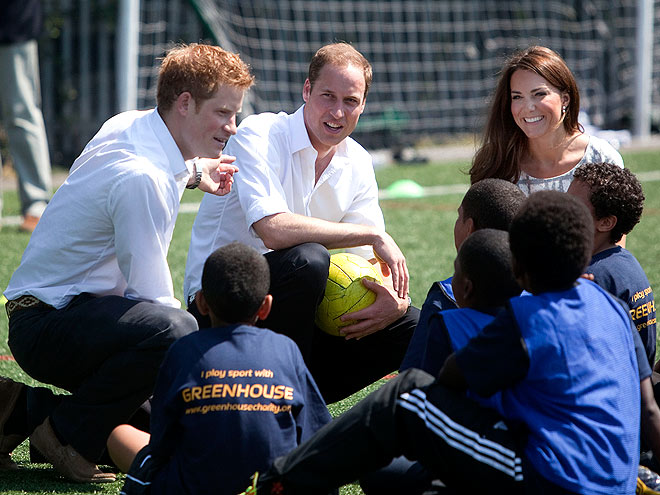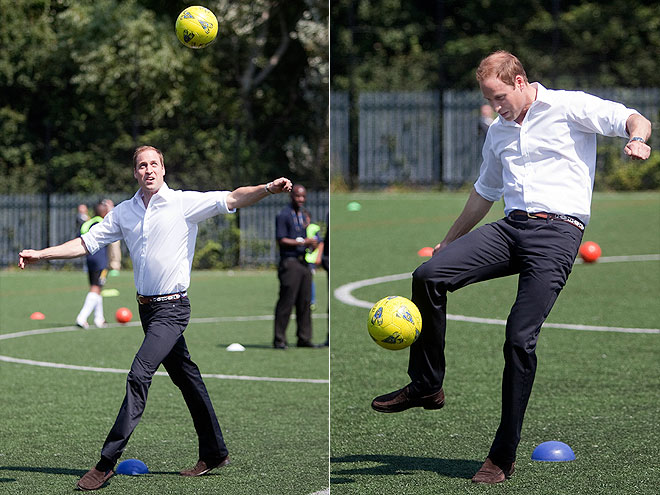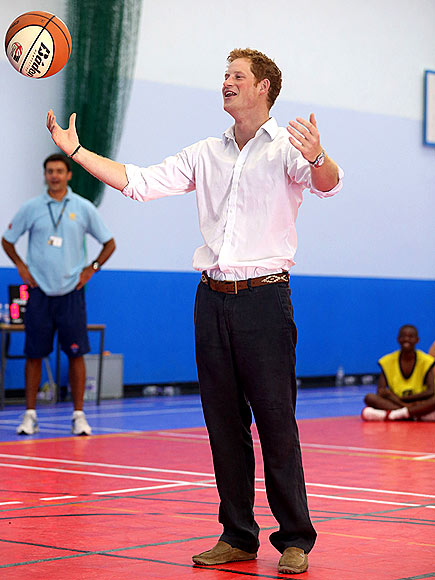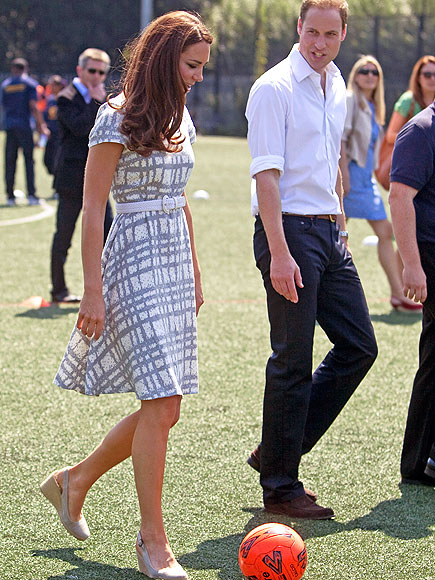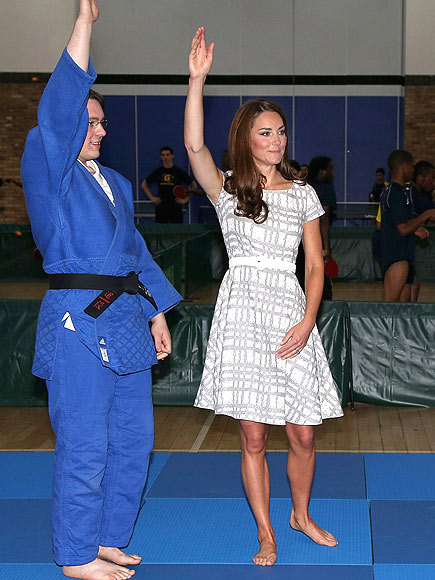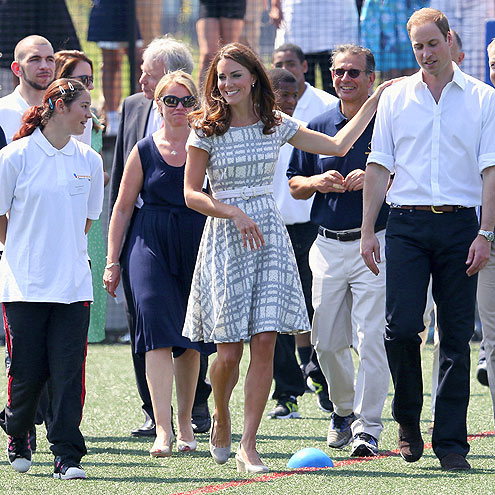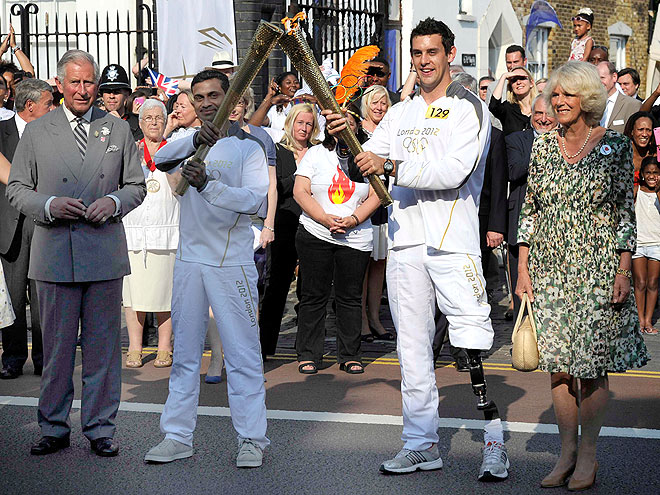 AND SHE SCORES!
William isn't the only one handy with a ball: The Duchess of Cambridge shows off her ping-pong skills – and her look of triumph as she gets one by an opponent.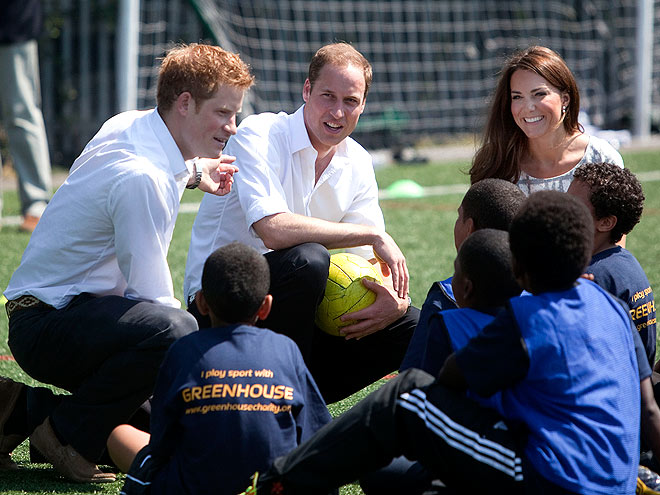 PEP RALLY
Joined by
Prince Harry
, the trio huddle for a chat with youngsters on the field.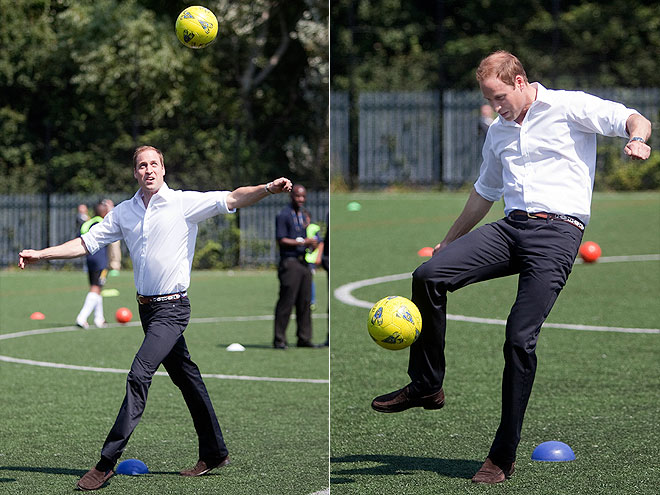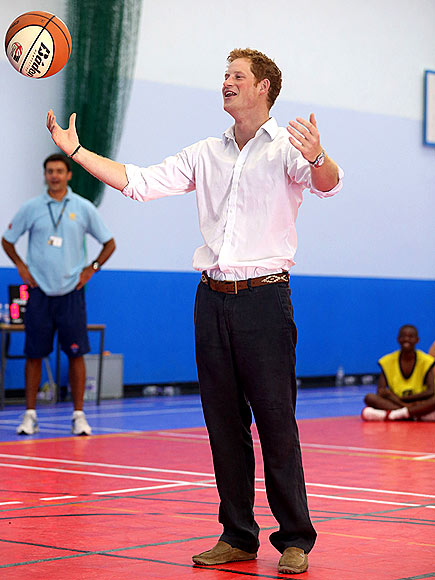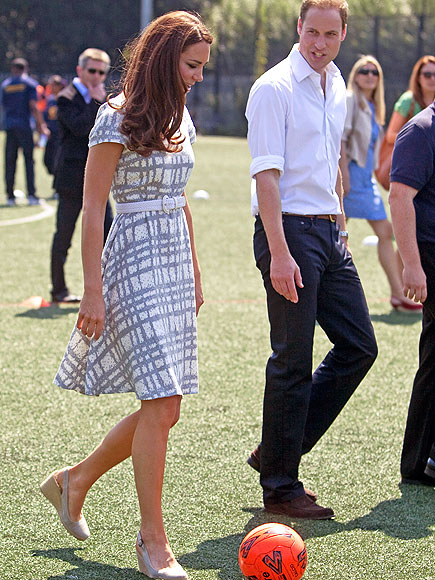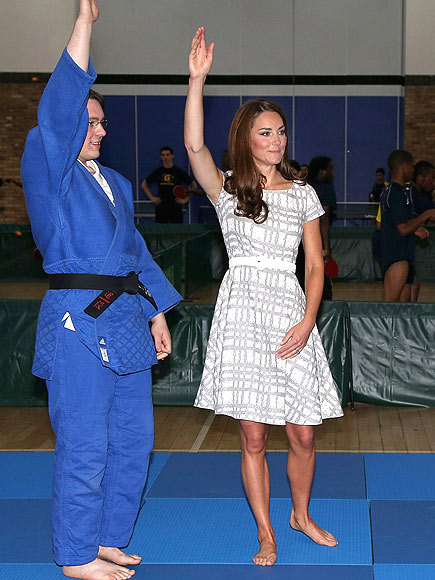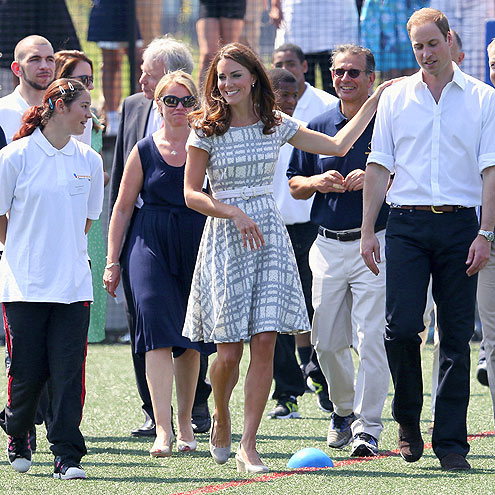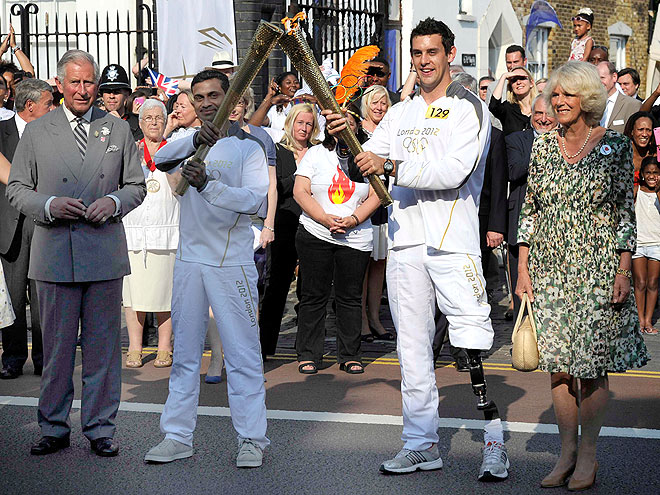 THE KICKER
Despite being dressed more for a boardroom than a soccer field, Wililam shows off impressive skills.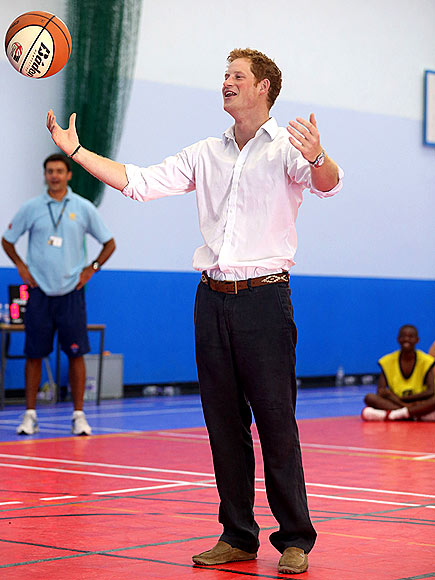 FREE THROW
C'mon, best two out of three! He's more a
volleyball man
, but Harry tries his hand at hoops because he's an all-court kind of guy.